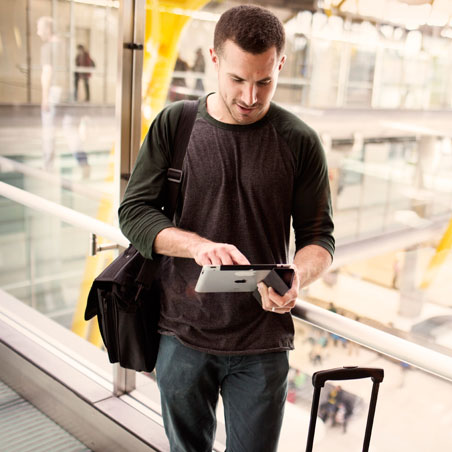 Roaming, i.e. using your phone abroad, is easy with Elisa's mobile subscriptions. The price of phone calls and messages in the EU and EEA countries is the same as in Finland, and you can use your subscription in accordance with your data limit.
In other countries, prices are defined on the basis of use and the destination country. When you travel outside of the EU and EEA countries, we recommend getting a data package for far-off countries. This will keep charges for your internet use in control.
See roaming prices for all countries
What is roaming?
Roaming and data roaming simply refer to using your phone abroad. When you make calls, receive calls, send text messages, or surf online abroad, you are doing it in some other network than the one back home. This means you are visiting another operator's network. Foreign operators have their own ways of pricing their services, which is why the price for using your phone abroad can be charged differently.